Past activities
Friday, December 21

st, 2018:

 Belgian Indology Day Celebrating Pr.Dr.Adriaan Scharpé
9.00 – Eva De Clercq & Marie-Hélène Gorisse Opening words on Adriaan Scharpé's work
9.30 – Christophe Vielle On the history of Indology in Belgium
10.00 – Sander Hens Connecting (hi)stories: North-Indian historical literature (ca. 1200–1500) from a global perspective
10.30 – Coffee break
11.00 – Ann Heirman How to deal with dangerous and annoying animals: a vinaya perspective
11.30 – Simon Winant Echoes of Vyāsa in the Pāṇḍavacarita of Devaprabhasūri
12.00 – Saartje Verbeke Some Linguistic Features of the Old Kashmiri Language of the Bāṇasūrakathā
12.30 – Lunch
13.30 – Leonid Kulikov The Indo-Iranian myth of the primordial incest of Yamī and Yama and its (non-)Indo-European origins: From demonic to human sexuality?
14.00 – Robert Fulton Divide and Conquer, Unite and Transcend. Reading the Yoga Sutras in a Non-dualistic light
14.30 – Coffee break
15.00 – Aaricia Ponnet Morphosyntactic development in oral production data: differential case marking and agreement in Hindi as a heritage/second language
 15.30 – Eve Tignol Muslim mobilisation and the construction of New Delhi
16.00 – OPENING OF THE EXHIBITION (2nd Floor, Magnel-Rozier Corner of the Library)
16.30 – RECEPTION (Library Main Hall)
March 6th - May 15th 2018 : Permanent training: "Religious traditions of India"
In this lecture series specialists from various backgrounds will offer you an insight into their expertise. Different religious traditions that originated in India, such as Buddhism, Hinduism and Jainism, will be addressed. The lectures will be framed within the geographical and cultural diversity of the South Asian subcontinent: from Tibet to Sri Lanka, from North to South India.
The permanent training is open to anyone with an interest in Indian religions. Most lectures will be delivered by guest speakers from abroad; hence a working knowledge of English is required.
Entrance is 3 euros per lecture, and free for UGent students and staff.
Participants who wish to obtain a certificate, have to register at the central student administration (UFO, Sint-Pietersnieuwstraat 33, Gent)
location: Room 160.015, 6th floor, Campus Boekentoren, Blandijnberg 2, 9000 Gent
Every Tuesday from 7pm until 9pm.
6/3 - Noor van Brussel (UGent)
"When the Goddess killed the Asura: Resonating Narrative Worlds in a Regional Purana"
13/3 - Tillo Detige (UGent)
"Practicing Theory, Theorizing Practice? Theravāda Buddhist Pāli Technical Terms in the Contemporary Teaching of Vipassanā Meditation"
20/3 -  Melinda Fodor (University of Paris/University of Leiden)
"Shaiva ritual elements in Rājaśekhara's Karpūramañjarī (9th-10th c.)"
27/3 -  Atul Shah (University of Suffolk)
"Jainism and Ethical Finance"
17/4 - Przemyslaw Szczurek (University of Wroclaw)
"The Earliest Indian Record on Widow Self-Immolation. Mahābhārata's Account of Satī/Suttee (MBh 1,116)"
24/4 - Himal Trikha (University of Vienna)
"Divergent claims on the nature of liberation: How do medieval Jain philosophers deal with them?"
8/5 - Audrius Beinorius (Vilnius University)
"Astrology and Divination in India: Philosophical, Social and Religious Foundations."
15/5 - Samani Pratibha Prajna (SOAS London/Jain Vishva Bharati, Ladnun)
"Prekṣā meditation: history and methods"
         Prof. Samani Chaitanya Prajna (Jain Vishva Bharati, Ladnun)
         "Jainism and science"
Europalia Indonesia (October 2017- January 2018)
Ninth International Indological Graduate Research Symposium (IIGRS 9)
We are pleased to announce that the ninth International Indological Graduate Research Symposium (IIGRS 9) will take place at Ghent University on 22nd and 23th of September 2017. We invite all M.A. and PhD students, as well as early stage researchers who have completed their PhD within the past five years, to submit their abstracts to iigrsuk@googlemail.com by June 12. The selection committee will consider all papers dealing with an Indological subject based on the study of texts in their original language. Please have a look at the IIGRS website for more information:
For further questions, you can contact us directly at iigrsuk@googlemail.com
Unseen research: Stories about Fieldwork in India
Photo exhibition (in Dutch)
Dates: 02/10 – 20/10
Monday – Thursday 2 – 8pm
Friday 2 – 5pm
Location: Faculty library Arts and Philosophy - Vleugel Magnel, Rozier 44, 9000 Ghent
Tours and information: Iris.Vandevelde@UGent.be
International Day of Yoga 2017
Dept. of Indian Languages and Cultures (UGent) celebrated International Day of Yoga 2017 with the screening of: 
"Origins of Yoga: Quest for the Spiritual", dir. Paula Fouce (2005) 
While Yoga is extremely popular in the West, few people realize where it came from. Yoga is often seen as an exercise regime, yet it is really a path to the inner self, the Divine. And the physical benefits of yoga are just a small part of its benefits. The path of yoga is shrouded in antiquity - when Himalayan sages probed the deepest mysteries of life -- and what lies beyond death. ORIGINS OF YOGA features the world's leading authority, Georg Feuerstein, Ph.D., who has written thirty-six books on the subject. The Yogis of India themselves are interviewed on location as they describe their quest, their lifestyle, and the true meaning of Yoga. ORIGINS OF YOGA documents the lives of these sages - who are on the same exact Path as the Westerners who follow yoga.
http://www.imdb.com/title/tt0819729/?ref_=nm_flmg_prd_9
When: June 21st at 7 p.m.
Where: Filmzaal Plateau (Paddenhoek 3, 9000 Ghent)
Entrance free
Apabhramsha Summer Retreat
From 15th to 19th of July 2017,  an Apabhramsa workshop & reading retreat was organised by Eva De Clercq (UGhent) in Castelldefels, a small town close to Barcelona.
The workshop followed in the trace of Prakrit Summer Schools organised in Rantasalmi, Finland (2007), in Würzburg, Germany (2009), and at Ghent University (2011).
In an informal atmosphere, these courses allow students of Sanskrit to focus on the introduction, grammar, and reading of Middle Indic languages, and Jain epic and narrative literature.
The 2017 Apabhramsha summer retreat offered students and scholars from Europe and beyond a rare chance to study Apabhramsha language and its literature. 
Reading sessions were conducted by Eva De Clercq and Andrew Ollett.
For more information, contact Prof. Dr. Eva De Clercq: Ev.DeClercq at ugent.be
10 May 2017: Lecture "Cosmopolitanism in Early-Modern South Asia"
by dr. A. Dudney (Oxford University/Cambridge University)
4pm
Blandijnberg 2, 9000 Gent (6th floor, room 160.015)
4 May 2017: Lecture "Cultural Traditions of the Central Himalayas"
by dr. Ram Prasad Bhatt (University of Hamburg)
3pm
Blandijnberg 2, 9000 Gent (fifth floor room 150.009)
3 May 2017: Lecture "An Introduction into Traditional Ayurvedic Medicine: Doṣas and Prakṛti"
by dr. S. Ascher (University of Göttingen)
4pm - 7pm
Blandijnberg 2, 9000 Gent (sixth floor room 160.015)
20th of March 2017: Dostojevski en Tolstoj 'buiten Westen' (With Bollywood movie!)
10th of March, 2017: Belgian Indology Day at Faculteitsraadzaal, Blandijnberg 2 (1st floor), 9000 Ghent
In honour of Prof. Dr. Ludo Rocher
9:30: Arrival and welcome
10:00 Christophe Vielle (UCL): "Ludo Rocher: the Belgian Years and the American Dream of a great Indologist"
10:30 Leonid Kulikov (UGent/U of Pavia-Marie Curie): "Who spoke Pāṇinian Sanskrit and when? Language vs. grammatical tradition in Ancient India (Evidence from the history of some late Sanskrit verbal forms)"
11:00 break
11:30 Bart Dessein (UGent): "Aśoka's Chinese shadow"
12:00 Koenraad Elst (Independent): "The Chinese Rationale behind Indian Kundalini Yoga"
12:30 Lunch break
Screening of documentary on Jain pilgrimage by Chris De Lauwer (MAS, Antwerp).
14:00 Marie-Hélène Gorisse (UGent/SOAS): "Reaching an agreement through reasoning in inter-faith contexts: The case-study of the foundation of inference in Jainism"
14:30 Heleen De Jonckheere (UGent): "Two Buddhists, Two Jackals, and a Flying Stupa: A Story from the Dharmaparīkṣā"
15:00 break
15:30 Janmadas Gohil (Sarasvati, Antwerp): "Gujarati Language, Dialects and Literature"
16:00 Tillo Detige (UGent): "Early Modern Digambara Jainism in Western and Central India: Bhaṭṭārakas and more" (short presentation)
16:10 Noor van Brussel (UGent): "The Bhadrakālimāhātmya: the study of a regional goddess and her Sanskrit Purāṇa in South India" (short presentation)
16:20 Ayla Joncheere (UGent): "Travelling among Kalbeliya dancers: from staging of authenticity and dynamics of identity to intercultural dialogues" (short presentation)
16u30 Conclusion
16 January 2017: Workshop on Hindi teaching in Belgium
On Monday 16th of January 2017, a workshop on Hindi teaching in Belgium was held at our department. Representatives of the Indian Embassy, Hindi teachers & students of Ghent University, and several Hindi teachers from outside the university participated. Problems related to the teaching and learning of Hindi were discussed, and references to useful teaching resources and methodologies were exchanged. Suggestions for the further development of a network of Hindi teachers, and a group of Hindi aficionados ('Hindi mitra mandal') were further outcomes of this successful workshop. To be continued!
30th of November 2016, 13:00 - lecture by Heidi Pauwels. The Exiled Pilgrim: An eighteenth-century autobiographical pilgrimage account to Krishna's Holy Land
Savant Singh (1699-1764), the famous patron of the exquisite Radha-Krishna paintings of the Kishangarh school of Rajasthan, is said to have retired  to Krishna's Holy Land of Braj at the end of his life. Pauwels' paper problematizes this common assumption with reference to his autobiographical pilgrimage account, called Tīrthānanda, "Joy of Pilgrimage."
10 November 2016: Visit to the Gurdvara Mata Sahib Kaur Ji
Students and researchers got a taste of hospitality of the Sikh temples, Sikh literature and music, practices, history and community, right in the centre of Ghent!  



Thursday 2 June 
Lecture by dr. Sushrut Jadhav (UC London)
'Impact of human–elephant conflicts on people's wellbeing in Assam (India)'
Tuesday 7 June Lecture by Joanna Tokaj:
Converbal chains and absolute constructions in early Rajasthani

Monday 20 june 2016: PhD defense of colleague Ayla Joncheere
Kālbeliyās: Dancers, Gypsies or Snake-Charmers? Staging of authenticity and dynamics of identity
Location:  Cultuurkapel Sint Vincent, Sint-Antoniuskaai 10, 9000 Gent
12 May 2016: Workshop:'What if Kant were Indian?'
'What if Kant were Indian? Reconciling Western Metaphysics via the concepts of Shankara's viveka and Patanjali's samadhi.'
Independent researcher Dr. Robert Fulton

presents his research to the research group.
11 May 2016: Lecture 'The debating hall in Ancient India: Buddhist and Jain theories of argumentation'
Lecture by colleague Dr. Marie-Hélène Gorisse.

This lecture is part of the open course 'Culture in Perspective'.
4 May 2016: Visit to the Jain temple
Undergraduate and graduate students, lecturers and international guests joined a guided tour to the Jain temple in Wilrijk, Antwerp.
20-22 April 2016: Visiting Professor Hindi
As part of an Erasmus Mundus exchange project, dr. Ram Prasad Bhatt [Universität Hamburg, Asien-Afrika-Institut] teaches Hindi to our BA-students
12 April 2016: Event: 'Home and Away'
Drawing upon the internationalization@home funds, our department of Languages and Cultures organizes the event
'Home and Away: Identity and belonging in the context of migration'.
2 March 2016: Lecture: 'Bollywood in beweging: India's veranderende filmcultuur'
[Bollywood on the move - India's changing movie scene]
Lecture by colleague dr. I. Vandevelde.

This lecture is part of the open course 'Culture in Perspective'.
March - May 2016: Lecture series: Religious Traditions of India
In this series: Religious Traditions of India, we present 8 different lectures.
As every speaker approached the matter from his or her own angle, this series brings together
historical and contemporary, philosophical and practical, textual en etnographical studies.
| | |
| --- | --- |
| | . |
24 February 2016: Lecture 'Regenerating life: the entanglement of food, health and well-Being In South Asia'
Regenerating life: the entanglement of food, health and well-Being In South Asia
Lecture by dr. W. Van Daele [University of Oslo]
This lecture is part of the open course 'Culture in Perspective'.
17 February 2016: Lezing: 'Bhadrakali - de godin met de vele gezichten'
[Bhadrakali - the goddess with many faces]
Public lecture by colleague dra. Noor van Brussel.   

Elcker-IK, Antwerpen.
12 February 2016: Lecture: 'The Function of Mind (Manas) in Creation Accounts in Early Sāṃkhya Sources'
Lecture by Kenji Takahashi [Universiteit Leiden]
17 November 2015: Lecture: 'Over de voorouders van de zigeuners en authentieke slangenbezweerders: De Kalbeliya-dans in India'
[On the ancestors of the gypsies and the authentic snake-charmers: Kalbeliya dance in India]
Lecture by colleague dra. Ayla Joncheere

Vrijdenkende studentenvereniging T.S.G. 't Zal Wel Gaan.
September - December 2015: ICCR Hindi Chair
| | |
| --- | --- |
| | Thanks to a cooperation with the Indian Embassy and ICCR, our students can benefit from the support of a native speaker Hindi. Prof. dr. Rajkumar [Hindi Vibhag, BHU (Banaras Hindu University), Varanasi] teaches part of the Hindi courses for the duration of the first semester. |
8 September 2015: Indian Languages and Cultures Team-day
To provide us all with some extra oxygen before the new academic year starts:
A walk and picnic, in the nature reserve 'de vallei van de Oude Kale' near Vinderhoute.
10 July 2015
Our colleague and lecturer Claire Maes defends her PhD,

and is now officially doctor Claire Maes.

Her PhD thesis is titled: "Dialogues with(in) the Pali Vinaya:                         a research into the dynamics and dialectics of the Pali Vinaya's Ascetic others, with a special focus on the Jain other".
21 June 2015: International Day of Yoga
In cooperation with the Indian Embassy in Belgium and various other partners,

we organize an outdoor yoga session, followed by a number of lectures and round-table discussions.

.
22 May 2015
Our MA-students present their thesis-research to their peers and the research group.
22 April 2015: Lecture 'Issues in Women's Development'
Lecture by Prof. Dr. A. Kurane [Department of Anthropology, University of Pune]

This lecture is part of the open course 'Culture in Perspective'.
23 - 27 March 2015: Doctoral School Classical Mongolian
One-week introductory course to Classical Mongolian aims at teaching students to read and translate simple narrative and religious texts. Students can later use the acquired knowledge to enhance their own research in other areas such as general linguistics, history, religions and culture.
Organising Committee
Lecturers
Dr. Ilona Manevskaia, University of Manchester, School of Languages, Linguistics and Cultures, Graduate Student
March 11th 2015: Lecture: Techniques of Traditional Knowledge Transfer: The Teaching and Learning of Dance and Theatre in India
In this class (part of the lecture Series 'Culture in Perspective'),  PD Dr. Heike Oberlin (University of Tuebingen) gave a vivid and introduction to the traditional ways of teaching and learning performing arts in India. Using ample photo and video materials, she will discuss to what extent the age-old techniques and the guru-sisya-parampara are still relevant to current India. A trained performer in Bharatanaytam and Kutiyattam herself, Oberlin can share personal experiences and deep insights.
March 4th 2015: Lecture: Online Rituals & Glorified Gurus: Devotion in Jainism

Drs. Tillo Detige (UG) & Dra. Tine Vekemans (UG) will each present ongoing research in this class that is part of the lecture Series 'Culture in Perspective'. The first part of this lecture dealt with questions of how to scientifically study cultural phenomena such as religion, ritual, and devotion. Although applicable to a broad range of religious traditions and cultural and ideological structures, we focus on the Indian tradition of Jainism. Tracing academic literature on South Asian religious traditions troughout history, we will see how early 'orientalist' views informed by renaissance thinking and protestantism and based mostly on 'canonical' texts, make way for more modern analyses focusing on religious practice, ritual and devotion. In the second part of this lecture, we present two research projects currently ongoing in the Jaina Studies Group of Ghent University, that focus on religious practice and link Jainism with devotion. This further illustrates the necessity of examining and perhaps problematizing how religion is studied today.
11th February 2015: Lecture "The debating hall in Ancient India: Buddhist and Jaina theories of argumentation"
Dr. Marie-Hélène Gorisse (UG) gave a lecture in the MA-course 'Culture in Perspective'. She discussed the important status of philosophical disputations in classical India. There are numerous stories of conversion, according to which the loser of a disputation has to change his faith in favour of the faith of his interlocutor. Starting from the case-study of an argumentative text over the existence of God, the lecture presented the rules of such disputations and their consequences in the Buddhist and Jaina philosophical systems. 
4 November 2014: Lecture "A Shroff Family - from Indigenous Bankers to Cosmopolitans"

by Gira Gratier

 

 
23 October 2014 Movie & Lecture "The Position of Women in India" 

The non-profit organizations  Balavikas  and BIVRO organized this informative evening on India. Our researcher, Noor van Brussel, gave a lecture on the development of the womens' movement in India. 
13 October - 17th October 2014: Doctoral School on Indian Manuscriptology
Teacher: Mr. P.L. Shaji (ORIML, Trivandrum, and National Manuscript Mission, Delhi)
From October 13th to 17th, 2014, the Department of Indian languages and cultures at Ghent University is organizing an introductory Doctoral School on Indian Manuscriptology. This Doctoral School is intended for doctoral researchers (or advanced MA students) who, in the course of their research, are confronted with manuscripts, but have had no specialized training in how to properly deal with them, and who would like to further explore the possibilities of working with manuscripts. The course will include workshops in which participants discuss the particular manuscript they may be working with.
23/05/2014 Lecture: The causes of unhealthy body and mind in Traditional Tibetan Medicine and how to balance them
by Amjee Namgyal
21/05/ 2014: India After School: From Mumbai with Love
Together with the Indian Embassy we organized the event 'India after School'.
We focussed on the development and influence of the Bollywood industry. The program consisted of:
An educational India Bazaar
Bollylicious Dance Spectacle
A screening of 'The Dirty Picture'
Please visit our facebook page for pictures and more!
30/04/2014:  Is the Aryan Invasion a Myth?/The social system of Varnashrama: A bane or a boon?
drs. A. CHOUDRY & dr. VINAYACHANDRA
Centre of Indian Psychology, Jain University, Bangalore
26/3/2014: Lecture: Desiring Foods: Sri Lankan Ways of Becoming
Wim Van Daele, University of Oslo
Do foodstuffs desire to be eaten or do human beings desire food? I will argue that both are relevant in the ways of being, or rather becoming, of the Sinhalese in Sri Lanka. Their practical epistemology of living is informed by Ayurvedic and Theravada Buddhist approaches where desire is distributed in the universe and is spurring the becoming of its entities in samsara, the repetitive cycle of death and rebirth. In this way, foods are highly ambiguous since they are seductive, thereby igniting the fire of desire of human beings and inciting a clinging on to life away from the path to non-attachment and nirvana. This ambiguity is most clearly expressed in Buddhist texts that will be discussed in their resonance with the daily food practices as observed throughout anthropological fieldwork of altogether 2 years.
Hindi Movie Nights
17/2/2014: English Vinglish
Year: 2012   Director: Gauri Shinde   Length: 113 min.   Land: India      Language: Hindi/Engels   Subtitles: Engels
10/3/2014: Devdas
Year: 1955   Director: Bimal Roy   Length: 159 min.   Land: India   Language: Hindi   Subtitles: Engels
24/3/2014: Zubeidaa
Year: 2001   Director: Shyam Benegal   Length: 153 min.   Land: India   Language: Hindi   Subtitles: Engels
13/02/2014: Afternoon Lecture on Indian Art History by dra. Sandra Sattler (Göttingen University)
The Art of Medieval India: The Surface of the Hindu Temple

The facades of Hindu temples display a variety of artistic expression and achievement, from intricate ornamentation to aniconic/iconic or narrative depictions of deities.
This lecture will outline basic features of Hindu iconography and narrative in the sculptural arts of India by looking at pertinent examples such as the Elephanta
caves (Mumbai) or the Mahiṣāsuramardinī cave temple (Mamallapuram). Identifying the underlying myths and depictions in relation to the respective panels
and further considering specific terminology (i.e. iconic/aniconic images, darśan) that plays a significant role in acquiring a broader understanding of Hinduism.
Practical information: 2 pm at leszaal 2, Faculty of  Arts, Blandijnberg 2, Gent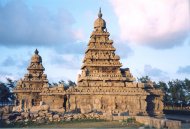 24/11/2013: Dag Van De Wetenschap in een Indisch Jasje
| | |
| --- | --- |
| | Wij namen deel aan de Dag van de Wetenschap met gratis rondleidingen in onze tentoonstelling "Sanskrit: Indische cultuur over de grenzen" en een interactieve Indische bazaar voor jong & oud! |
22/11/2013: Doctoral Colloqiuim met Prof. Harish Trivedi
Wij waren heel vereerd om deze bekende academicus bij ons te ontvangen.

Translating Cultures vs. Cultural Translation, het discussie onderwerp van deze bijeenkomst, zette de doctoraatsstudenten aan het denken. Er werd levendig debat gevoerd en ideeën werden uitgewisseld.

Ideeën uitwisselen was dan ook een belangrijke conclusie voor deze dag. Wie graag dingen deelt ivm. dit onderwerp, kan altijd terecht bij Prof. Trivedi.

Wij bedanken hem van harte voor zijn komst en hopen hem in de toekomst opnieuw te verwelkomen!
11/10/2013: "The human body in Tibetan Medicine" door dr. Amjee Namgyal Phunrab
Vrijdag 11 oktober bezocht Dr. Namgyal onze afdeling en verzorgde hij er een lezing over Tibetaanse geneeskunde.
Zowel studenten als extern geïnteresseerden kwamen luisteren.
03/09/2013: "The Indic Concept of Happiness" een lezing door Anuradha Choudhry & Vinayachandra B.K.
| | |
| --- | --- |
|          | Dinsdag 3 september 2013 gaven dr. Anuradha Choudry en dr. Vinaya Chandra (Jain University, Bangalore) samen een lezing rond het thema "Indian psychology". |
Indian Movie Nights: Cinéclub @ Indische Talen en Culturen
Naar aanleiding van het vak Hindi III, richtte de opleiding Indische Talen & Culturen een cinéclub op. Aan de hand van maandelijkse Hindi filmavonden  hopen wij de studenten Hindi te laten oefenen op een ontspannen en informele manier. Bovendien zijn alle geïnteresseerde buitenstaanders welkom om mee te komen genieten van de Indische cinema!

De filmavonden waren vorig jaar al een groot succes en worden dit jaar verdergezet in het kader van het India festival van Europalia. Meer informatie vindt u op onze website!

Een overzicht van de films die wij vorig semester vertoonden:

04/07/2013: Mere brother ki dulhan: Kleurrijke en romantische komedie met enkele recent opkomende sterren

16/05/2013: Gattu: Een kinderfilm


18/04/2013: Bobby: Een Hindi Klassieker

14/03/2013: Veer Zaara: Liefdesverhaal met een Indo-Pakistaans randje

21/02/2013: Kaagaz ke Phool: Een film uit de oude doos

13/12/2012: Jodhaa Akbar: Een episch liefdesverhaal uit de Mughal-tijd.

22/11/2012: Dhobi Ghat: De eerste firm van Kiran Rao met Aamir Khan, een van India's bekendste acteurs als een van de hoofrollen.  Alternatieve cinema over het leven in Mumbai vanuit vier verschillende personages.

18/10/2012: Dil Bole Hadippa!:  De eerste film, Dil Bole Hadippa, is een recente Bollywood blockbuster. Welkom in wereld van Bollywood: veel drama, humor en romantiek, maar uiteraard ook met uitbundige dansscènes and meeslepende liedjes!
28/03/2013: Double Lecture on Indian Performance
Lecture 1: "The world within theatre: on some aspects of convention and artifice in Indian dramatic theory".

Dr. Elisa Ganser – Université de Paris

Lecture 2: "A Practical Introduction into Kūṭiyāṭṭam"

Dr. Heike Möser - Universität Tübingen
13/11/2012: een Belg in de klas
| | |
| --- | --- |
| | Op 13 november 2012 kwamen de Hindi en Urdu sprekende cursisten uit de les Maatschappelijke Oriëntatie van Inburgering Oost-Vlaanderen ons op de universiteit vergezellen binnen het kader van "Belg in de klas". Het idee achter "Belg in de klas" is de wederzijdse uitwisseling van ideeën en ervaringen tussen nieuwkomers en Belgen. Normaal gezien vindt dit plaats in de gebouwen van Inburgering Oost-Vlaanderen zelf, maar ons departement stelde met plezier haar deuren open voor deze gelegenheid. Zowel voor de inburgeraars als voor onze studenten van 2e bachelor werd het een leerrijke ervaring: na een kort kennismakingsspel nam men in kleine groepjes een aantal stellingen onder de loep die in het Hindi/Urdu werden bediscussieerd –  aan de ene tafel al wat stoutmoediger dan aan de andere. Op het einde volgde een korte klassikale duiding. Het geheel werd afgesloten met een gezamenlijke lunch, waarbij chai en ook enkele Indische desserts werden rondgedeeld.                                                                                                                                         |
10/11/2012: Performance tijdens het Diwali event van de Indo-Belgian Association
| | |
| --- | --- |
| | Op uitnodiging van Nirman Arora, de oprichter van de Indo-Belgian Association (InBelg), traden drie van onze tweedejaarsstudenten op, vergezeld van Stefanie Rotsaert, de assistente Hindi, op het door InBelg georganiseerde Diwali event dat plaatsvond op 10 november 2012. Ze brachten een ingekorte versie van Mohan Rakesh's beroemde toneelstuk "Ande ke Chilke" (Eierschalen). |
05-09/11/2012: Doctoral School Tibetaans
   

       
This November, we are organizing an Intensive course in Classical Tibetan, as a specialized course for the Doctoral School of Arts, Humanities and Law.
The course is intended for doctoral students working on Buddhist studies, to offer them the possibility of include new or different source material in their current or future research.
It can also be of particular interest for those working on linguistics. This course moreover counts as a specialized course for your Doctoral School's curriculum.

Lecturer in charge:

Dr Ilona Manevskaia

(University of Manchester)

Assistant lecturer: Dr Leonid Kulikov (UGent)

                   
23/10/2012: "The politics of translation in India", een lezing door prof. Debashree Dattaray
| | |
| --- | --- |
|                                         | Dattaray is an Assistant Professor at the Department of Comparative Literature, Jadavpur University, Kolkata, India. She is currently on an Erasmus Mundus Europe Asia Visiting Faculty Fellowship at the University of Amsterdam. She is currently co-editing a peer-reviewed volume of essays on Indo-Canadian Studies and has published on the interface of the oral and the written in narrative traditions. Her areas of interest are comparative Indian Literature Methodology, Narrative, Canadian Studies, Indigenous studies, Oral traditions and Gender Studies. |
13/09/2012:
Farewell Celebrations for Guest Professor Ramesh Rishikalp Chandra Sharma

 

After almost two years of lecturing at the Ghent University, our beloved Prof. Sharma has to return to his home country to continue his function as professor/lecturer at Delhi University. One cannot let him go without a proper farewell party! All student and collegues of the department, and the dean were invited for delicious samosas, Indian sweets and some nice and hot Chai. Thank you Ramesh-ji for your full dedication to our department! 

For more pictures, click here!                                                                                                      
22/06/2012: "Double lecture on Indian Performance Arts"
 1. "What is classical in classical Indian dance?" Dr. Elisa Ganser, Université de Paris

 2. "From Temple Theatres to Festival Stages: Kerala's Sanskrit Theatre Kutiyattam in Global Context" Dr. Heike Moser, Eberhard Karls Universität Tübingen
09/12/2012: 'Belg in de klas', A cultural meeting between South-Asian newcomers and Hindi students
The center of integration, Kompas, located in Ghent, helps newcomers to make their way in this small, but still complex country of Belgium. These integration courses are taught in the mothertongue, to avoid any miscommunications. Stefanie Rotsaert took her Hindi students from the third BA and the masterstudents to visit such an integration course, organized for Hindi/Urdu speaking people. On this friday afternoon, students practised their Hindi skills and the South Asians had the opportunity to meet Belgian people with whom they could talk freely about all their experiences. It was a pleasant meeting with Indian tea (cay) and biscuits, but above all very instructive for both sides.

Photo: Ayla Joncheere                                                                            
03/10/2011:
Maharaja visiting! "The Many Facets of Hindi" by Dr. Karan Singh (President of ICCR)
Photo: Claire Maes

Monday, 3 october, the university of Ghent recieves a destiguished visitor Maharaja Karan Singh. Dr. Karan Singh was born as the heir to the throne of Maharaja Hari Singh of the Indian State of Jammu and Kashmir, the last decades he was minister of Tourism, Culture and Education in the central government of the Indian State and above all he is famous as a philosopher and author. During his short tour in Europe, he made some time to visit the Ghent University and presented the opening lecture at the International Conference on Hindi Literature, organized by the department of South Asian Languages and Cultures (Indology).

In fluent Hindi, Dr. Karan Singh explained his personal view on Modernistic poetry, in the context of centuries-old Indian filological culture to the participants of the conference and the Hindi students. At the same time he, as the president of the Indian Council for Cultural Relations, inaugurated the special chair of Hindi at the Ghent University, alias the Kamiel Bulcke Chair of Hindi, named after the famous Indian citizen with Flemish roots, Kamiel Bulcke, known for his expertise and promoting work on Hindi language. For this special occasion, honourable people, like the head of the department of Eastern Languages and Cultures, and the Indian Ambassador, Dr. Jaimini Bhagwati, attented this activity.
(for biodata of Dr. Karan Singh, click here)
03-05/10/2011: International Conference on Post-Independence Hindi Literature: 'Indianness' in Nayi Kavita (New Poetry) and the Hindi Novel
| | |
| --- | --- |
| Photo: Claire Maes | De vakgroep Talen en Culturen van Zuid- en Oost-Azië organiseerde i.s.m. FWO-Vlaanderen en de Indiase Ambassade van 3 tot 5 oktober 2011 een internationale conferentie omtrent Hindi literatuur van na de Indiase onafhankelijkheid met als centrale thema de conceptualisering van de Indiase identiteit in Nayi Kavita (modernistische poëzie) en de Hindi roman. Voor meer informatie kunt u hier terecht (in het Engels). |
26/07-06/08/2011: The Third International Prakrit Summer School
The Prakrit Summer School (PSS) was initiated in Rantasalmi, Finland, in 2007, and the second gathering took place in Würzburg, Germany, in 2009. The PSS will continue its biennial rhythm and reaches the University of Ghent in Belgium in Summer 2011. Our course is mainly designed for the students of Sanskrit who show interest in Jain and Prakrit studies, but have no possibility for tuition on Prakrits at their home university. The two-week intensive course will again be focused on the basics, grammar and reading practice of post-canonical Jain epic and narrative literature. No previous studies on Prakrit are necessary, but a good knowledge of Sanskrit is a prerequisite. The teaching language of the PSS will be in English. If necessary, the students can get course certificates based on the European Credit Transfer System (ECTS).

The principal idea of the summer school is to get together a group of enthusiastic people for the study of Prakrit texts in an informal atmosphere. In addition to the lessons, the students will have good possibilities for reading groups, exchange of ideas and, of course, spending time together. Formation of a group of students and scholars interested in Jain epic and narrative literature around the PSS is one of our long-run visions.
29/04/2011: Belg in de Klas: Ontmoetingsnamiddag tussen Hindi studenten en Zuid-Aziatische Inburgeraars te Antwerpen
| | |
| --- | --- |
| | Previous Indology student, Tillo Detige, is currenty working at the integration center in Antwerp, where he is teaching integration courses to newcomers from South-Asia (Pakistan, India, Bangladesh, Nepal, Tibet) in their mother tongue Hindi/Urdu. He took the first initiative to invite the Hindi students to his integration course, so they could freely practice their Hindi. This first experiment brought in nice intercultural discussions and both South-Asian as the students were satisfied. These activities should be continued in the future! |
17/12/2010: Celebration of the Hindi Chair
On the 15th of December we celebrated the deputations of Hindi guestprofessors and -lecturers by the Indian government, together with the Ambassador of India, Dr. Jaimini Bhagwati, and our rector, Prof. Dr. Paul Van Cauwenberge.

Programme:

1. Welcome address by Prof. Dr. Paul Van Cauwenberge

2. Lecture by Dr. Jaimini Bhagwati, Ambassador of India to Belgium

3. Presentations by our University's Hindi students

The cultural programme of this function commenced with the Master students, who sang their Hindi translation of the Belgian National Anthem.

Then the BA3 students performed their own stage adaptation of Shivani's "Lal Haveli"

This was followed by a Bollywood medley, danced to by Aaricia from BA1.

Finally our BA2 students (including some BA1 students) sang and danced the Hindi classis "Mera juta hai japani" by Shankar Jaikishan in the well-known performance from Shree 420 with Raj Kapoor (1955).

For more images: http://www.beeldarchief.ugent.be/evenementen/hindi/index.htm
26/01/2010: World Hindi Day: Visit to the Indian Embassy
On 26 January 2010 our students visited the Embassy of India at Brussels on the occasion of World Hindi Day. Months in advance they had been preparing for this day and they were quite anxious to show their skills in understanding and speaking Hindi.  A program consisting of a speech contest, a quiz, a poetry and theatre performance, as well as singing and dancing was presented by the students. This was followed by a speech and book release by his Eminence, the Ambassador of India, Dr. Jaimini Bhagwati who also distributed prizes to congratulate the students who had excelled in their respective activity.
For this occasion our students made a short movie in Hindi about the Hindi Department at our University. To view it, click on  'A Door into Indology'.
26/03/2009: Donation by the Indian Embassy
| | |
| --- | --- |
| | The Indian Embassy was soo generous to donate a large collection of Hindi books and Indian instruments (tabla, dholak and harmonium). Therefore the students of our department gave a wonderful performance including songs, dance, theatre and poetry to show their gratitude to the Cultural Attaché of the Indian Embassy, Mr. Gaurav Ahluwalia. |
Farewell party Hilde Dekeukelaere